Prefab Australia Sydney Holiday Home With Solar
Warranty:5 years
After-sale Service:Online technical support, Onsite Installation, Onsite Training
Project Solution Capability:graphic design, 3D model design, total solution for projects
Application:Outdoor
Place of Origin:Hebei, China
Brand Name:WZH
Model Number:20ft
Use:Hotel, House, Kiosk,Booth, Office, Shop, Toilet, Villa
Product Type:Container Houses
Design Style:Modern
Color:Customer Made
Type:Customizable
Door:Sandwich panel door
Size:Container size
Product:Fashionable prefabricated steel frame structure house
Product name:Container house
Main structure:Galvanized kight structure
40ft House Insulated Metal Panels Mobile Living Portable Laptops Push Out Container House
Push out container house is designed according to requirement of one of our customer from New Zealand. It is made of prefab light steel as frame and sandwich panel for wall and roof, then facilitated with windows, doors, flooring, ceiling, and other additional accessories.They are fitted with power and lighting and can be accessorized to suit your requirements.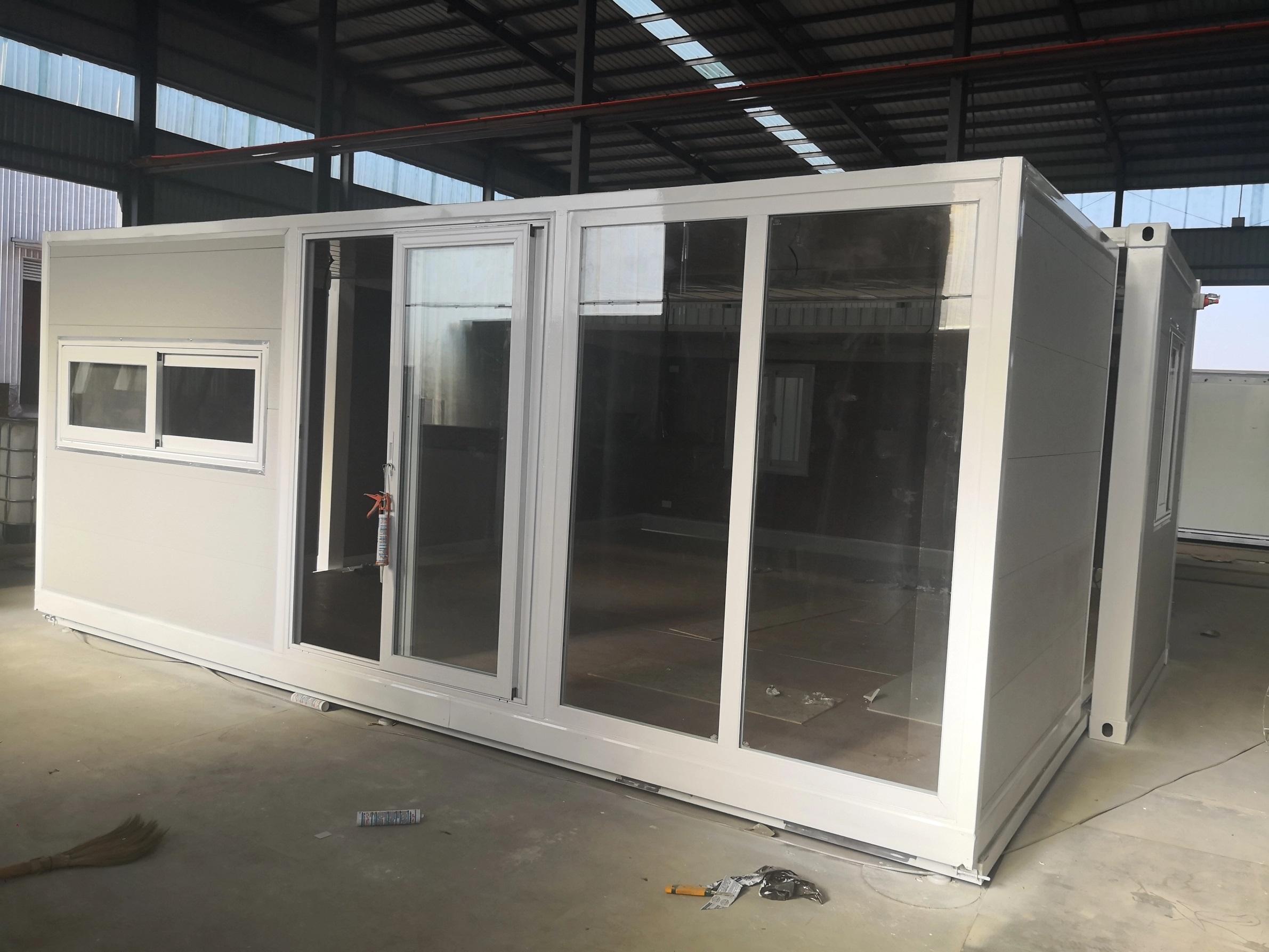 Push in out expdandable container house
WZH Brand double expandable container house is very popular among our customers . According to the customer needs to make it to be portable and more beautiful , we developed the new model expandable container house , single sliding models.
It is widely used as the portable lodging house , shop , cafe , office etc

Detail Specification :
Expandable size : 5850*4325*2500 mm
Closed Size : 5850*2210*2500 mm
House layout : 1 Bedroom , with kitchen and 1 bathroom
Steel frame : Welded square tube , 2 times painted
Wall : Gypsum board +OSB board + glass fiber+square tube frame +bulu board +paint
( custom made color as RAL code )
Roof : Color steel sheet ceiling + Glass fiber + glass fiber steel
Floor : Bulu board + PVC floor
Window : Double glazed broken bridge aluminum window
Door : Double glazed broken bridge aluminum sliding door
Electrical : Australia Standard , American standard or custom made as your standard .
Pipelines : Ready-assemble
Sanitary : Toilet , Shower room , Washbasin
Kitchen : Standard one with wash basin or Custom made as request .
Optional : Curtain , canopy .
1 bedroom with bathroom and kitchen layout of the single sliding expandable container house and prefab homes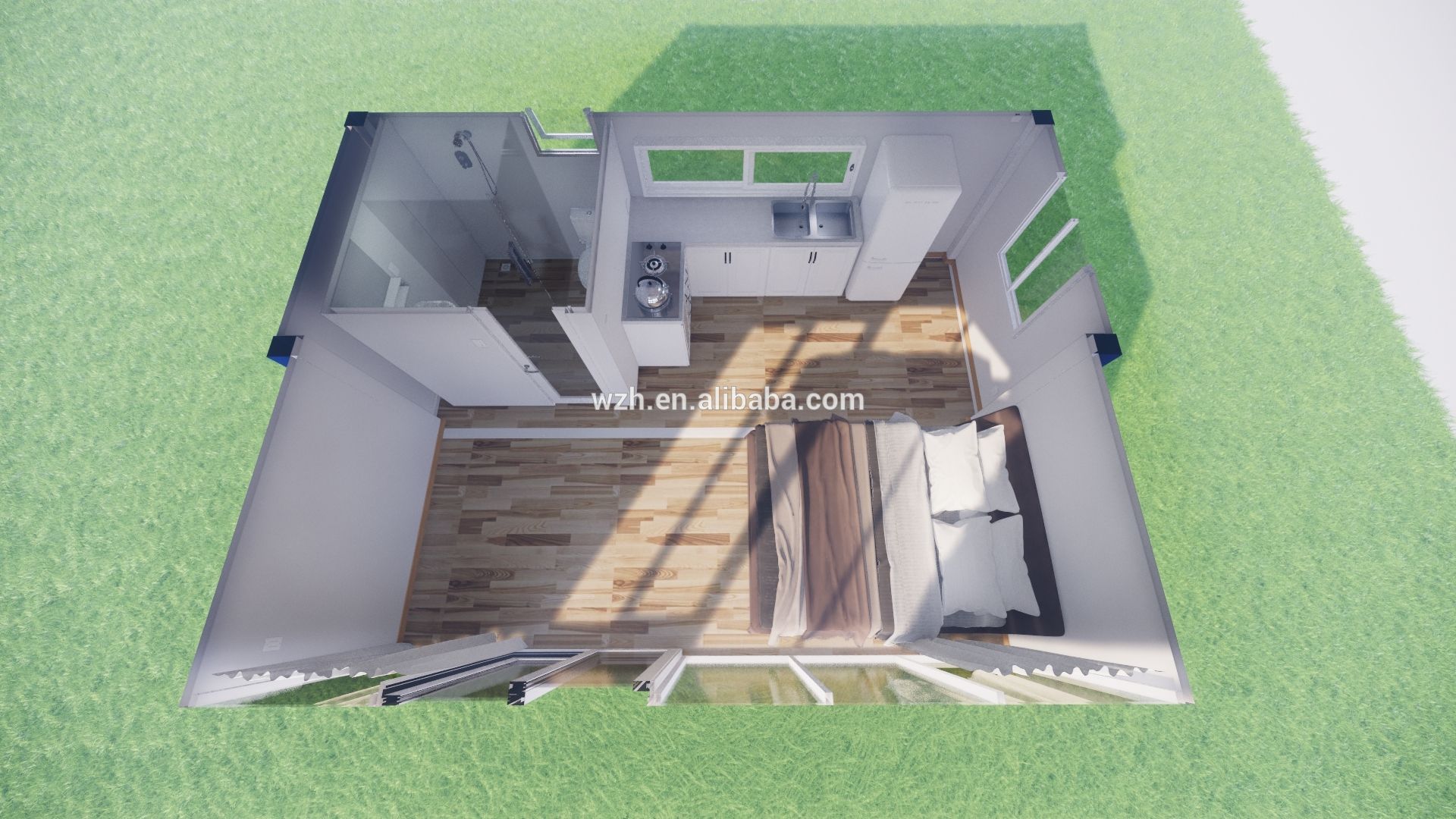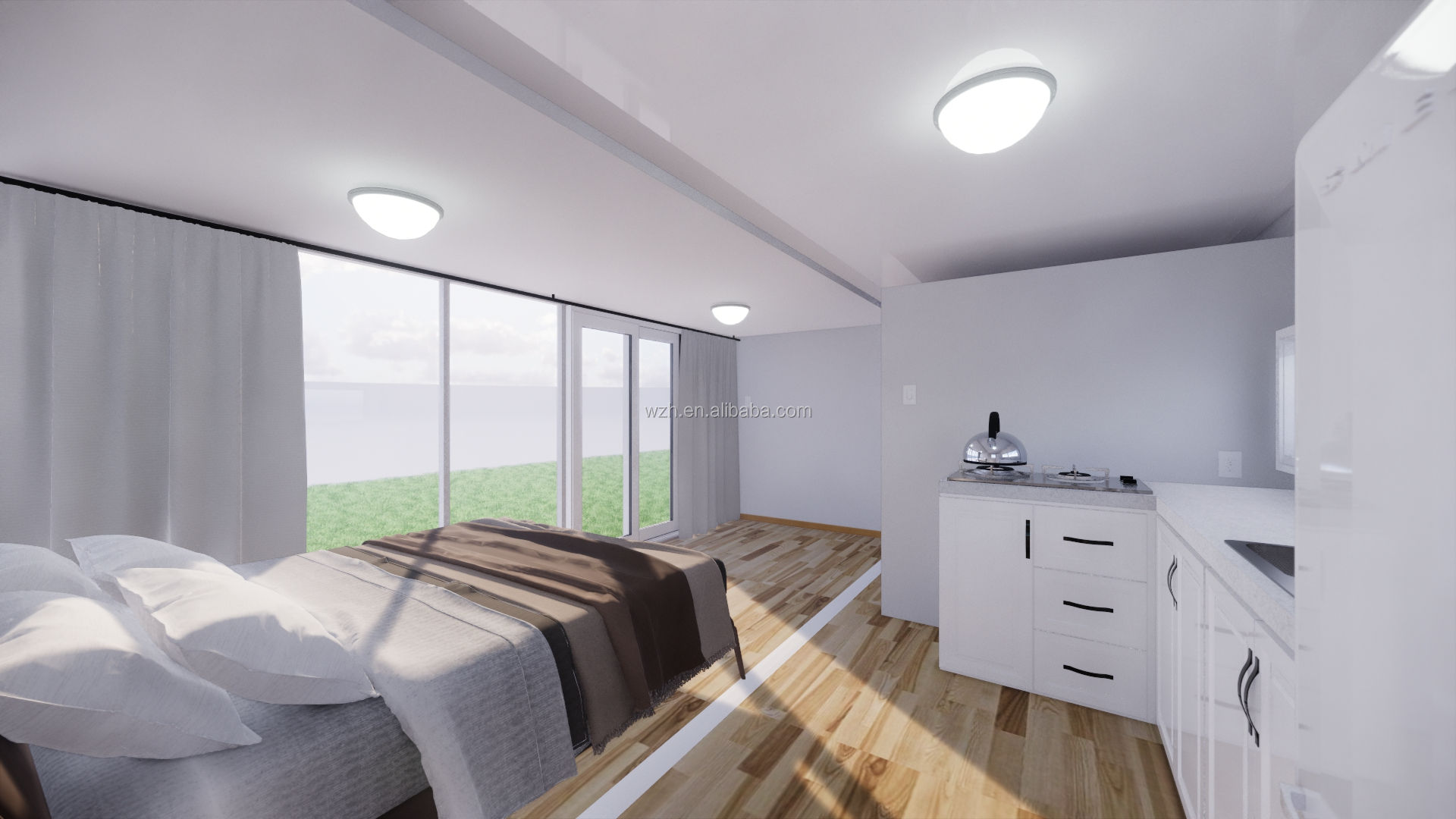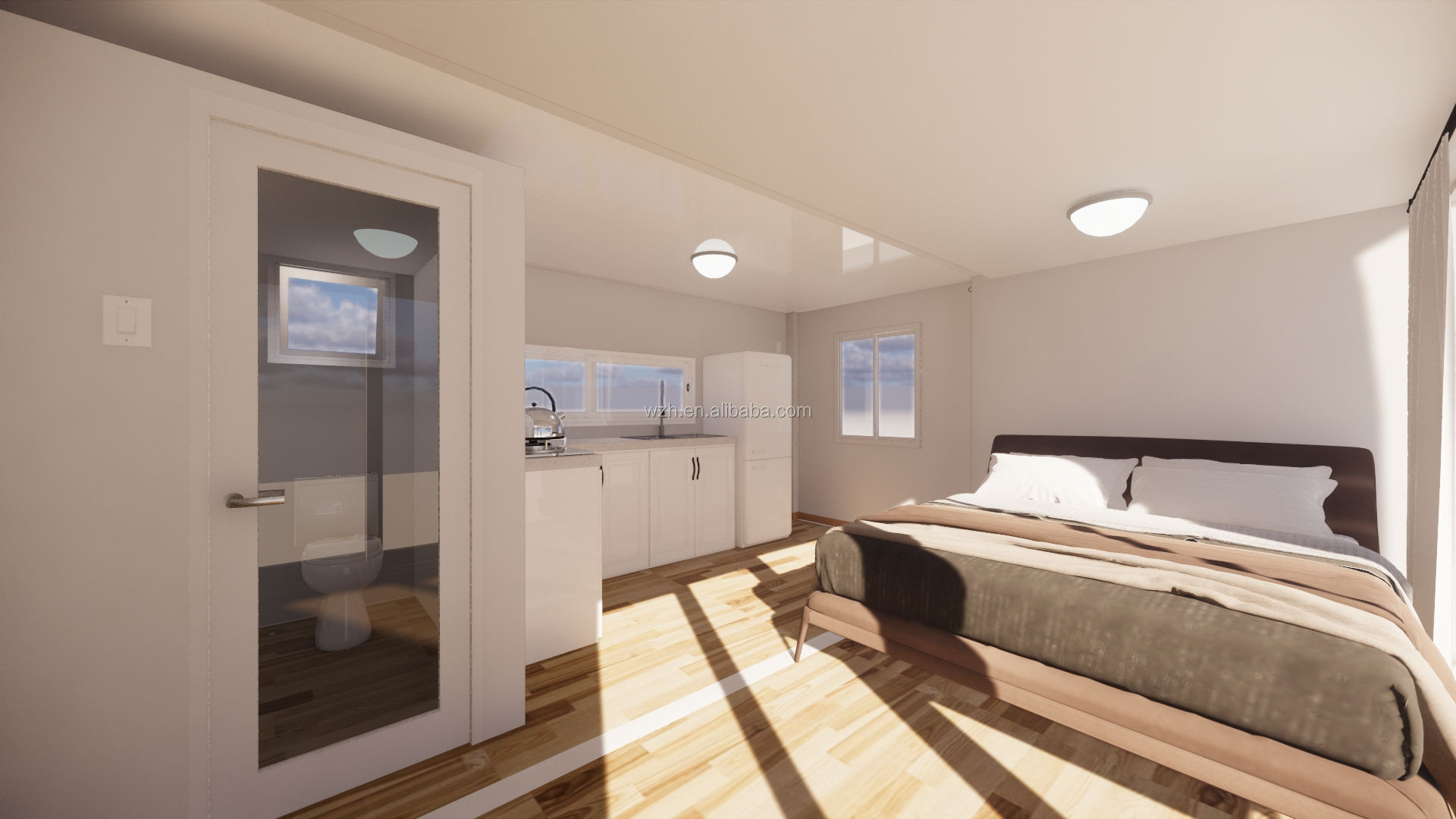 Characteristic of shipping container house
* Thermal insulation, wallboard used energy-saving panels, heat preservation and energy saving effect is remarkable.
* Cold bridge effective partition, advanced technology can effectively cut off outdoor to indoor temperature conduction to ensure indoor temperature stability.
* Fire rating for class A, to eliminate fire hazards.
* Relocation is convenient, mobile integrated container house, can be wholly moved by forklift and crane, can be transported by overall, packaging transport and bulk transport such 3 different ways.
* Modular design, integrated production, our complete set of supply improves production cycle and working speed. Excellent seismic performance of wind, low requirements for foundation, can perfect response to various environments.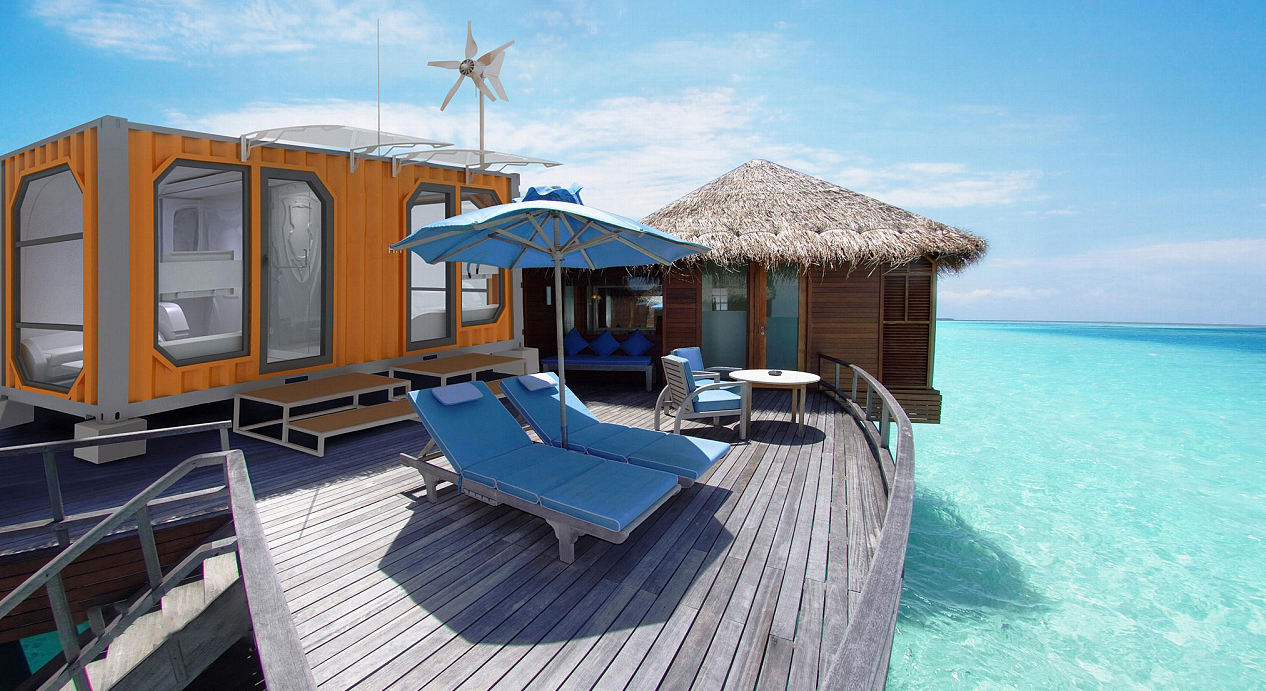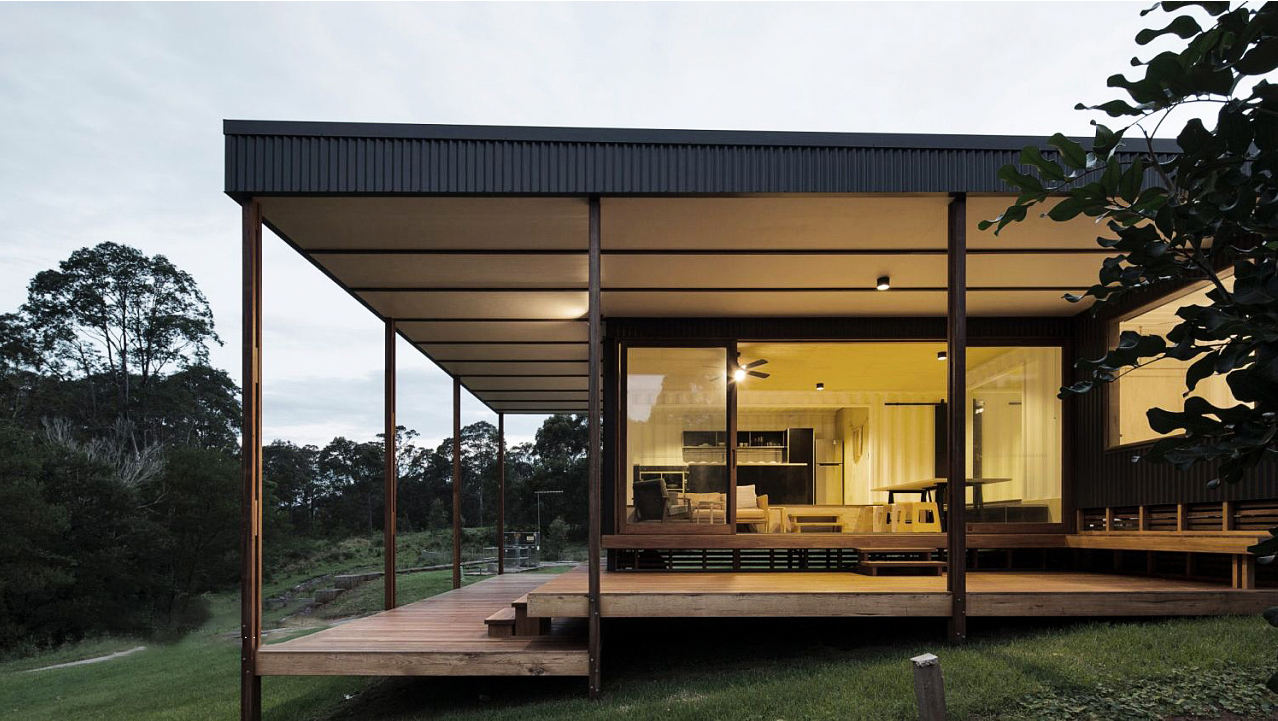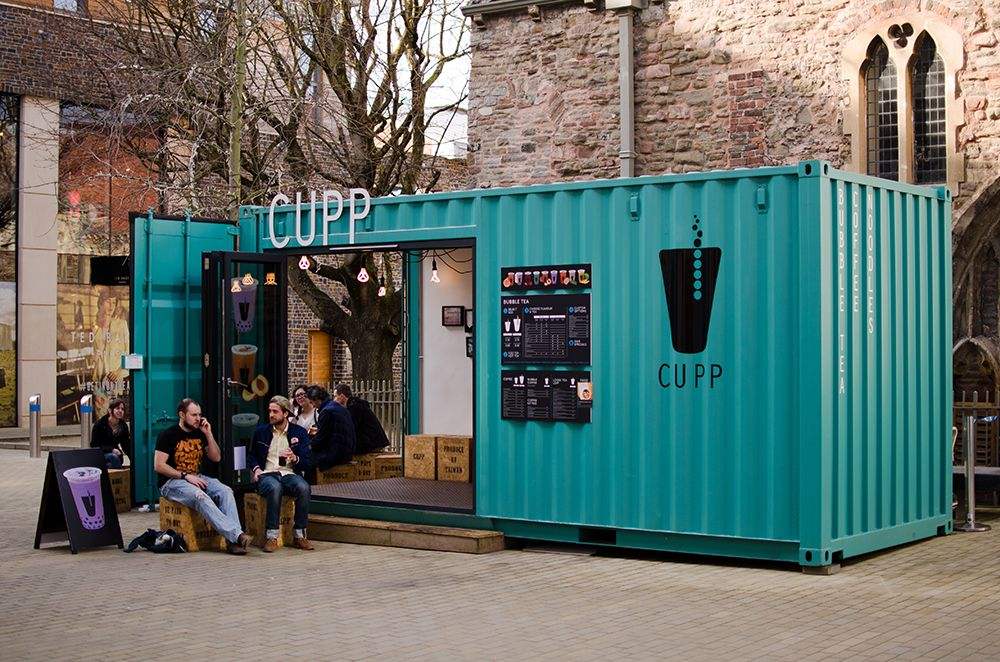 Basic Parameter

No.

Component

Description

1

Main Steel Structure

2.5-3.0mm galvanized steel structure, c purlin, square tube, angel steel, etc.

2

Roof Tile

Container Plate, sandwich panel

3

External Wall Panel

100mm glass wool panel (can be customized, such as EPS, rock wool, PU for insulation material)

4

Door

Sliding door, security door, sandwich panel door(Can be customized)

5

Window

Aluminum alloy Sliding Window, blind window (Can be customized )

6

Flooring

Mgo board, Laminate floor, Plywood (Can be customized )

Fireproof & waterproof


7

Ceiling

Metal ceiling plate (Can be customized )

8

Electrical Installation

Circuit hidden installation, 3C/CE/CL/SAA Standard,with distribution box, lights, switch, sockets, etc.

Technical Parameter

No.

Description

Specification

1

Bearing Load

150kg/square meters

2

Wind Pressure

0.45KN/square meters Equal 10 Grade

3

Earthquake Resistance

7 Grade

4

Temperature Resistance

-25°C to 50 °C

5

Life Span

More Than 40 years

6

Optional Accessories

Furniture, sanitary, kitchen, A/C, electrical appliance for accomodation, office, dormitory, toliet, kitchen, bathroom, shower, steel roof, cadding panels, decorative material, etc.

7

Advantage

(1) Fast installation: 2 hours/set, save labor cost;
(2) Anti-rust: all material use hot glavanized steel;
(3) Waterproof: without wood ceiling,wall;
(4) Fireproof:Fire rating A grade
(5) Simple foundation:just need 12pcs concrete bolck foundation;
(6) Wind-resistant(11 level) and anti-seismic(9 grade)
Each container house could be customized according to your idea.

Shipping container homes take something unwanted and seemingly with a singular purpose, and turn it into livable spaces. But livable is not the only way to describe these beautifully complex and modern spaces. Container homes are functional, cost-effective and environmentally friendly. These 13 most beautiful container homes & structures will hopefully inspire you to get creative with your future home.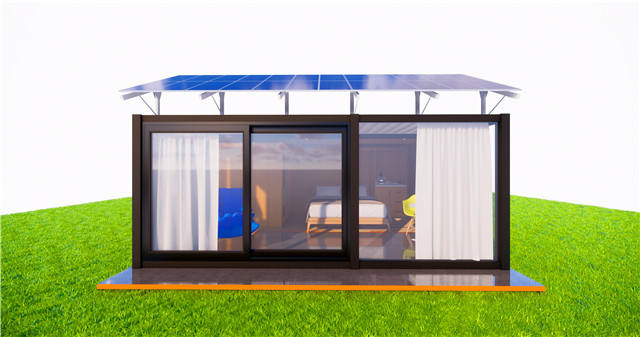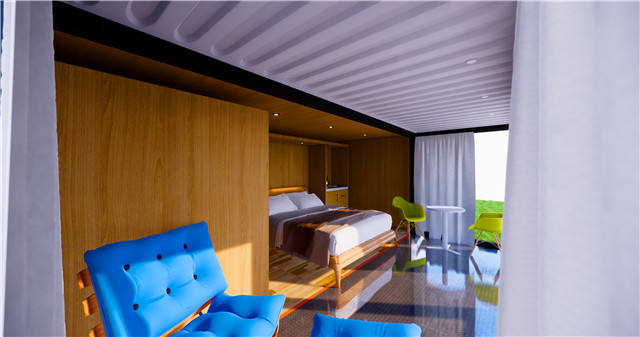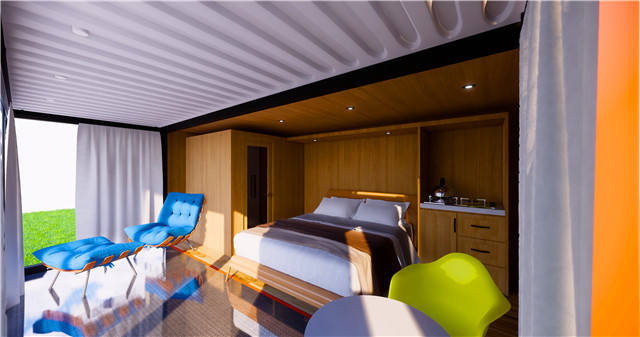 Application
Container dormitory, container kitchen, container bathroom, container office container shops, sentry box,container coffee shop,container bar,container car garage,container swimming pool etc.
Container can be produced according to customer requirements, and provide the staircase, solar, iron frame bed,air conditioning, enclosing wall and other facilities.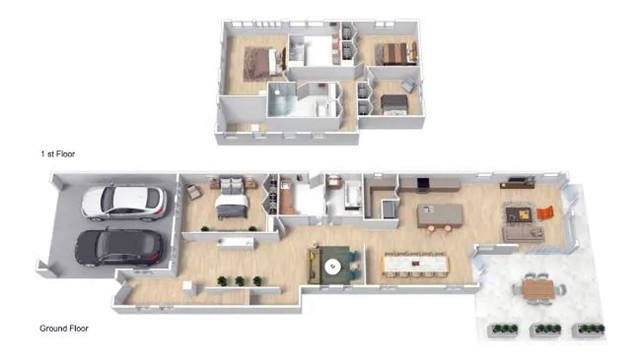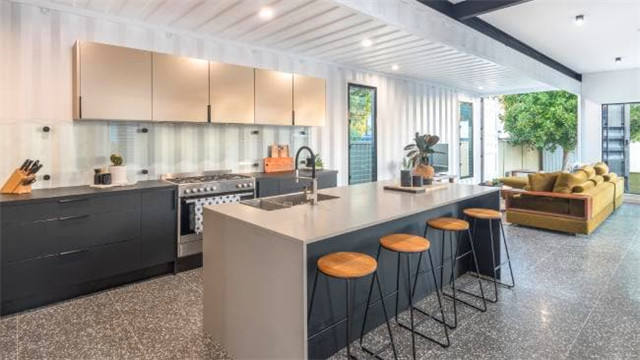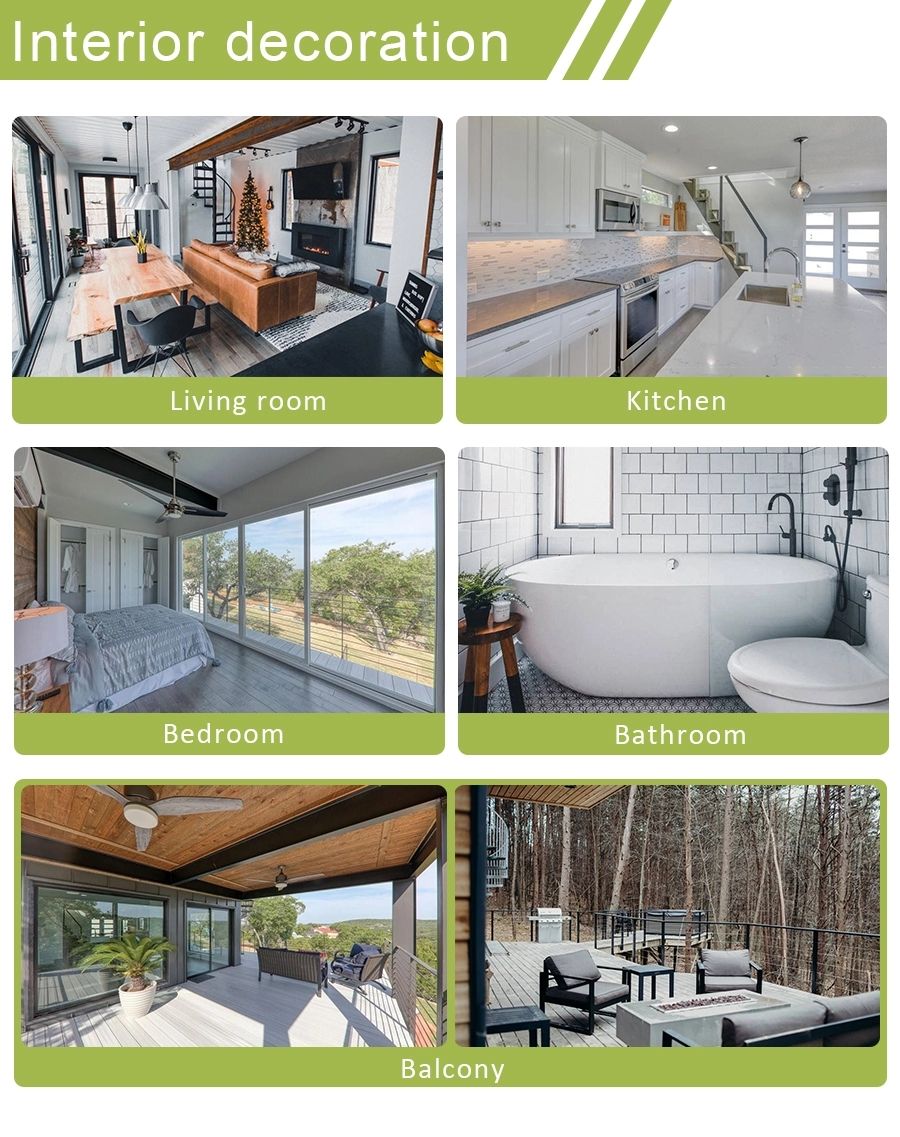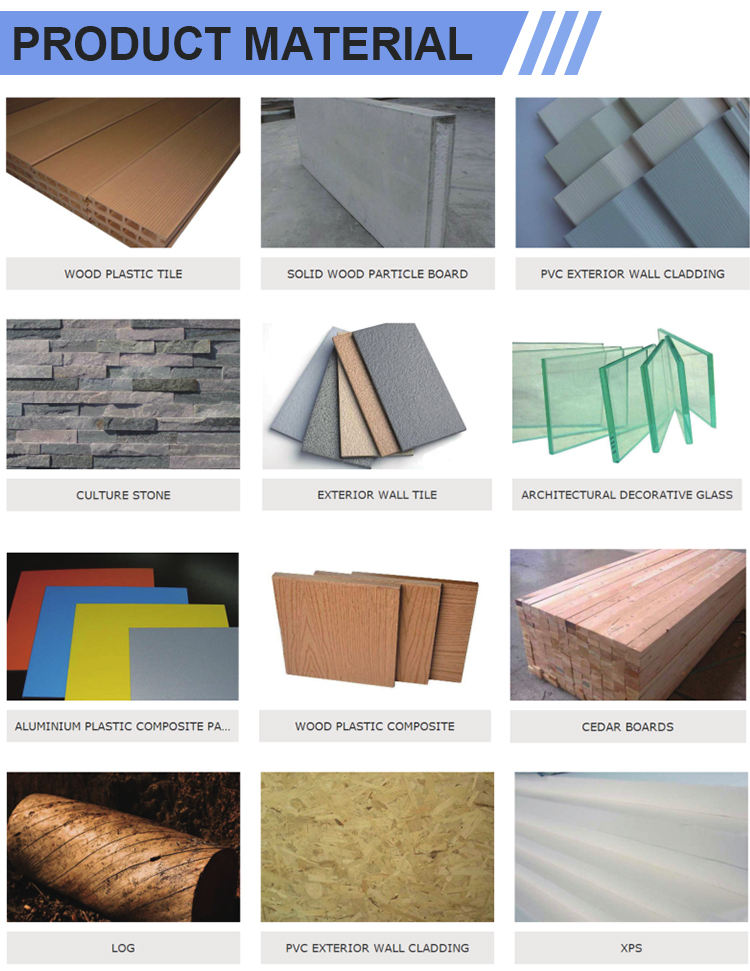 How to order?

Step 1

Tell us your requirements

Step 2

Quotaion will be sent based on your requirement. Solution will be recommended to you as the alternative

Step 3

Negotiate and confirm each details for goods, trading terms and so on, get agreement and sign contract.

Step 4

Advanced payment and production

Step 5

Factory Examine Goods/ rectify and reform to meet the requirements of contract.

Step 6

Balance payment and shipping

Step 7

Handing Shipping files to help clients get goods from transporter in time.

Step 8

Clients get goods and go into warranty time.
Why choose our shipping container house ?
* Modifiedfrom ISO standard sea container.Based on in-house modification, floor & wall & roof can all be modified to get good force resistance,heat insulation, sound insulation, moisture resistance; tidy and clean appearance, and easy maintenance.
* Delivery can be completely built-up, electrical system could be well installed, ready to hook-up local supply system.
* Take you no time to assemble it. Just get it, put it on the flat ground,then use it. (electrical tie-in prepared, which would make it very easy to hook-up local system.)
* The out surface and inner fittings could be dealed with as your own design.
* Enable compounding of individual containers in longitudinal and transverse directions without limits. It also enables compounding of containers in 4 floors in height.
Get the latest price? We'll respond as soon as possible(within 12 hours)