40ft 3 Bedrooms Australia Sydney Expandable Rental Home
40ft 3 Bedrooms Australia Sydney Expandable Rental Home
Brand :weizhengheng
Product origin :China
Delivery time :20days
Supply capacity :300units/month
Expandable Modular Prefabricated Living Container Houses
The prefabricated camp house description:74m2

Modular home inside :
This pop up home has a beautiful open plan lounge and kitchen, with great size bathroom and literally folds out.

Construction and assembly:
On average, it takes our highly skilled and experienced team 3 days to construct on site. It is fully transportable and relocatable and can be packed up within hours with very little fuss.

Transport or relocating:
They are transported on a tilt tray and placed onto 12 foundations.

SAA approved wiring:
You can use it as a granny flat, temporary home or you principle place of residence, and it comes with SAA approved wiring.

Framing:
The structure is galvanised steel with 75mm EPS sandwich panels, making the house very well insulated and keeping it cool in summer and warm in winter, and is compliant with an Australian engineers design certificate and form 15 for council.
The house is very homely, bright, has plenty of windows for natural light and will deliver a fantastic return on investment, however you use it.
Container House, holiday expandable container house , container living homes for sale

40ft Expandable Container houseSize 6245*11800*2530 mm , 1 set loading in 1*40 HQ
Introduction of expandable container house price : ISO9001:2008 Certified Expandable Modular Container House is more and more popular among our customers.
The use of containers as a building material has grown in popularity of the past several years due to their inherent strength, wide availability, and relatively low expense. We have also started to see people build homes with containers because they are seen as more eco-friendly than traditional building materials such as brick and cement.
They have been retro-fitted with functional container house accessories. These container home units are transportable and comfortable to live in temporarily or permanently.
They are fitted with power and lighting and can be accessorised to suit your requirements.Container houses are becoming increasing popular in this new age of sustainable living , as our container houses are constructed from recycled shipping containers. We can design a portable container home to your specific needs.Expandable house due to in the factory has been decorated, easy to install simple , efficient manpower, the overall movement and other characteristics,which is very popular in foreign countries.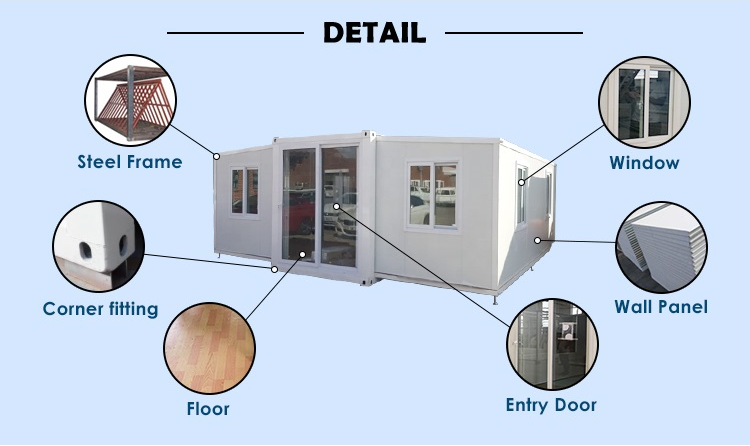 Advantages of modular container house expandable :
a. Strength and durabilityShipping containers are in many ways an ideal building material. They are designed to carry heavy loads and to be stacked in high columns. They are also designed to resist harsh environments, such as on ocean-going vessels or sprayed with road salt while transported on roads. Due to their high strength, containers may be adapted for secure storage.
b. ModularAll shipping containers are the same width and most have two standard height and length measurements and as such they provide modular elements that can be combined into larger structures. This simplifies design, planning and transport. As they are already designed to interlock for ease of mobility during transportation, structural construction is completed by simply emplacing them. Due to the containers' modular design additional construction is as easy as stacking more containers. They can be stacked up to 12 high when empty
c. LaborThe welding and cutting of steel is considered to be specialized labor and can increase construction expenses, yet overall it is still lower than conventional construction. Unlike wood frame construction, attachments must be welded or drilled to the outer skin, which is more time consuming and requires different job site equipment.
d. TransportPre-fabricated modules can also be easily transported by ship, truck or rail, because they packed well.
e. AvailabilityUsed shipping containers are available across the globe.
f. ExpenseMany used containers are available at an amount that is low compared to a finished structure built by other labor-intensive means such as bricks and mortar - which also require larger more expensive foundations. Construction involves very little labor and used shipping containers requiring only simple modification can be purchased from major transport companies for as little as US $1,200 each. Even when purchased brand new they are seldom more than US $6000.
g. FoundationsContainers are designed to be supported by their four corners making a very simple foundation possible. As well the top four corners are very strong as they are intended to support a stack of other containers.h. Eco-FriendlyA 40ft shipping container weights over 3,500KG so each time one is upcycled we are saving thousands of kilograms of steel. In addition when building with containers, we are also reducing the amount of traditional building materials needed (i.e. bricks and cement).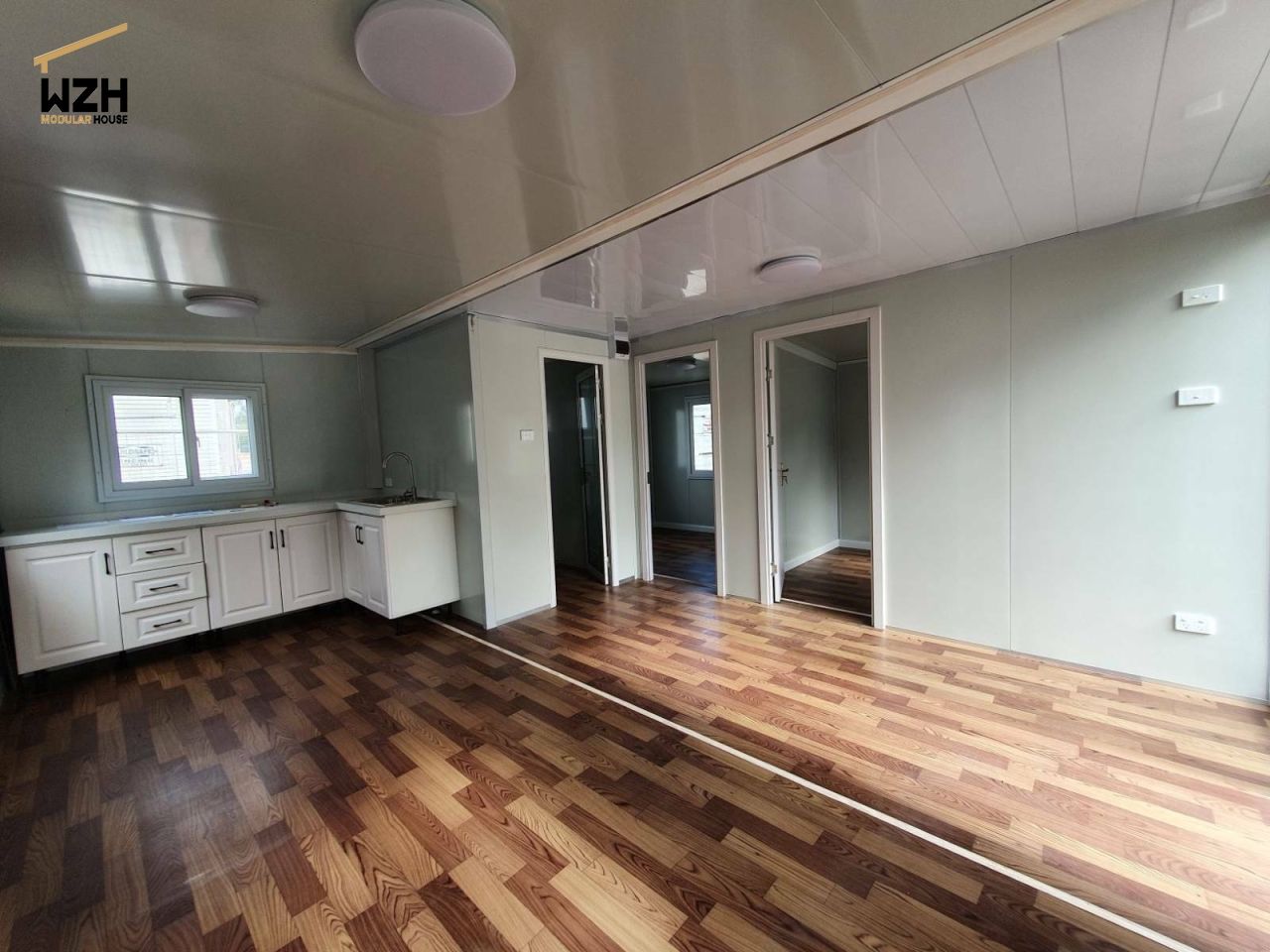 Get the latest price? We'll respond as soon as possible(within 12 hours)