20ft Australia Expandable Prefab Container Home
20ft Australia Expandable Prefab Container Home
Brand :WEIZHENGHENG
Product origin :CHINA
Delivery time :20 Days
Supply capacity :300SETS/MONTH
With the current rise in house prices, it comes to no surprise why Australian's are looking at more affordable alternatives to housing.

Expandable container house we deliver the most affordable & the latest in expandable container home designs to customers all across Australia&New Zealand.

This house will be your affordable solution to traditional building that can save you tens of thousands of dollers in building cost.
Are you looking for a simple caravan/expandable home/holiday house that also has class and moderen style?
Our Expandable container home will be the perfect solution for you.
The Expandable container home is a 37 sqm expanding home that can be set up almost anywhere.
The Expander comes with all the homely features at an affordable price. And we have display house in QLD/NSW/WA/VIC/TAS/NT customer can visit any time they want.Also we have cooperate company provide solar/trailer/balcony install options.
- Nearly 37 square meters assembled.
- 2 bedrooms. [ 3 beds on the 40 footer]
- Complete bathroom with shower, Vanity and toilet.
- Complete with fully functioning kitchen with stone tops.
- Comes complete with A/S electrical cable, power points and Power board.
- Double glazed windows with fly screens.
- 75mm EPS Panel walls [ Fridge type panels] on all external and folding roof panels.
- Easily set up and recommended be placed on 14 piers [ 40 footer on 26 piers].
- Able to be placed on Tandem axle trailer base and featured as a Vanhome or Mobil unit. We offer the option of placing them on a registered trailer base so making them a Van home. Fully registered 4500kg capacity, 70 mm tow hitch or Pintle hook, making them fully legal to carry on the road.
- They can be placed as storage container, as they have the container hooks and can be folded/unbolted and removed easily.
- Easily transported [ 20 footer] with tilt tray.
- Folded transport size: 5850mmx 2250mm x 2550 mm.
- Unfolded size: 5850mmx 6310mm x 2550mm.
- Easy setup and can easily be done by Home handyman.
- Please note that the front deck and front tile/wood look cladding are extras.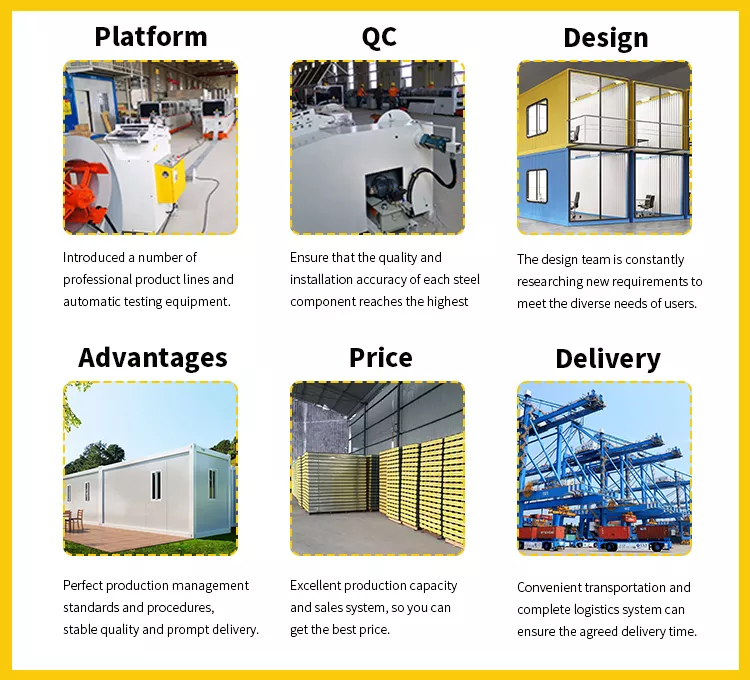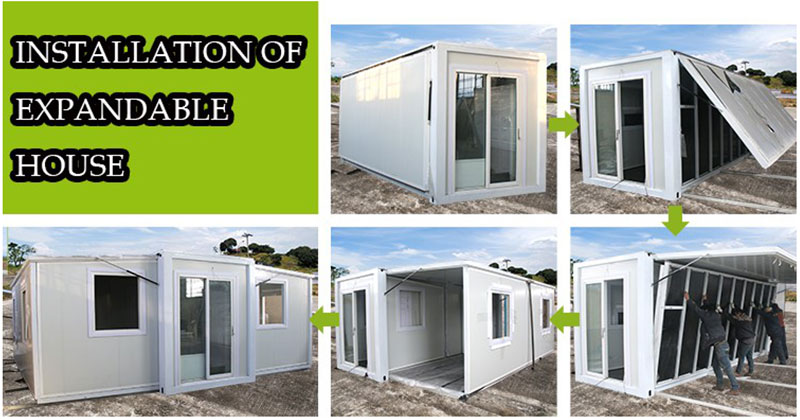 Get the latest price? We'll respond as soon as possible(within 12 hours)