20ft 1 Bedroom Expandable Granny Flat
20ft 1 Bedroom Expandable Granny Flat
Brand :WEIZHENGHENG
Product origin :CHINA
Delivery time :20 Days
Supply capacity :300SETS/MONTH
Expandable container house is the newest container house now.We have two designs for expandable container house, the first one is empty design,it can be dormitory,wedding room or homes.another design is 1/2 bedrooms with one bateroom,the sanitary ware has been installed inside the house when you open, also the partition wall.we will send you the video for fixing,anyone can understand.

If you are scrupulous you will find that we there are some supports in the bottle of the container house, it is the important thing to keep the balance in the ground, so means you can adjust the balance if your land is not a flat base.
Do you want get them ?
? Extremely fast installation – Can be living in the house in a matter of days.
? Internal and external walls are made from light weight steel. The walls can be painted or left in the supplied cream colour. The walls are easily washed (hosed) on the outside and wiped down on the inside.
? Highly insulated from outside heat and cold. Well insulated to retain inside heating and cooling.
? Well-sealed to prevent dust ingress.
? Fire resistant – The walls and roof are made from steel sheets with a non-flammable internal core. The floor is made from MGO board and the structure is made from galvanised steel.
? It's possible to re-locate the house with little fuss. Just disconnect services, remove the kitchen cabinets and partition walls then fold it up and crane onto a truck.
? Thermal: Great thermal properties with the Styrofoam walls and roofing. When an air-conditioner is used, the heat or cooling is well retained keeping power bills low.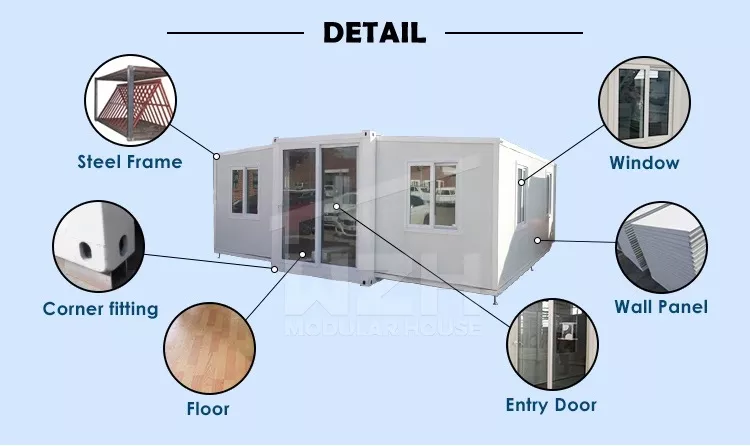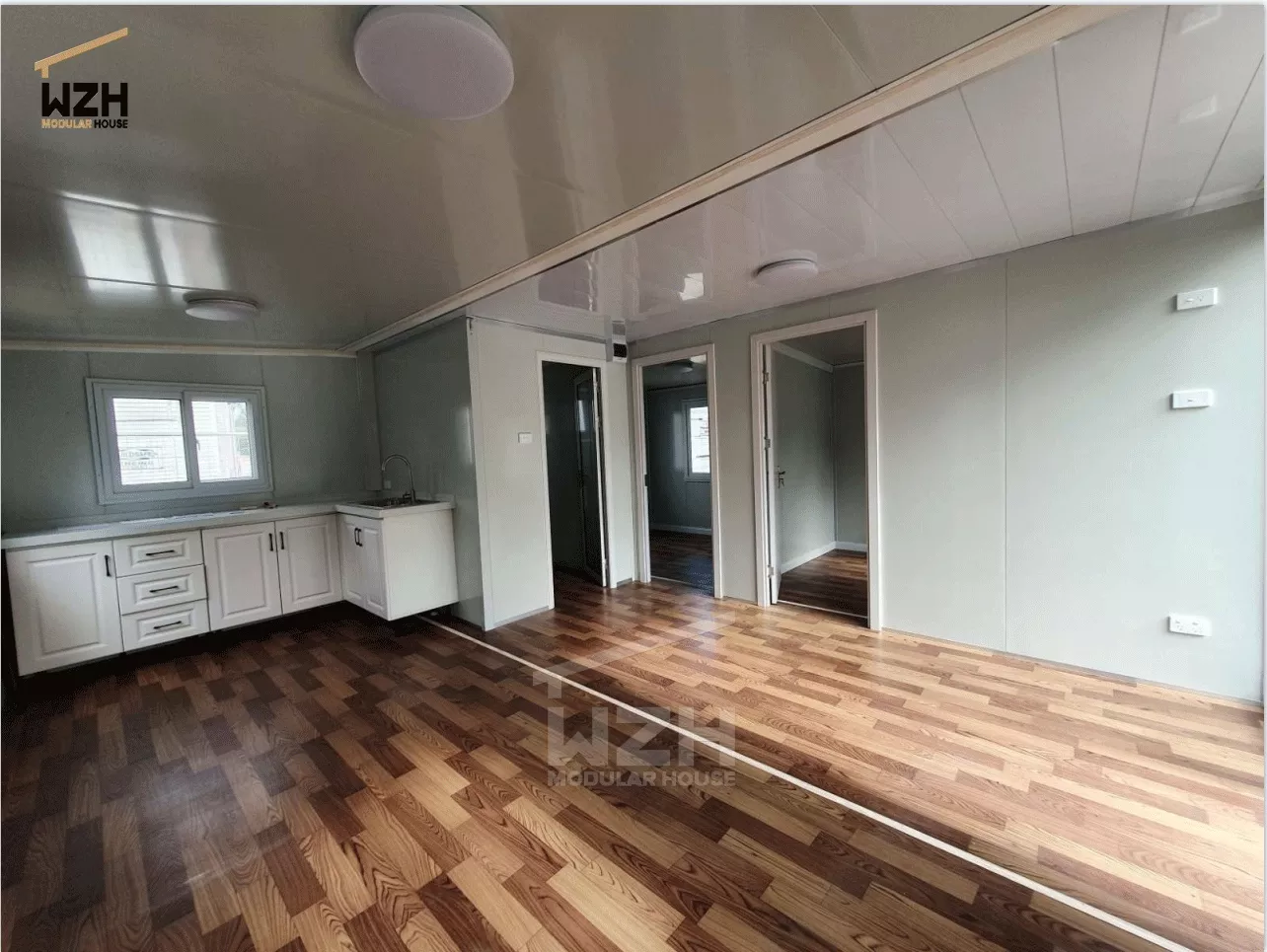 Get the latest price? We'll respond as soon as possible(within 12 hours)